Recent Cake Decorating Competition... Las Vegas, Nevada - September 28th, 2010 - This competition was good enough to eat! On September 26-29, 2010 contestants competed head-to-head for the championship title. Held over the three days of the show in front of a live audience on the tradeshow floor, the competition was judged based on the following categories:

The highest scoring individual, was determined by a panel of judges, and awarded the coveted Pillsbury Baker's Plus Grand Champion Trophy, sponsored by General Mills. Gold, silver, and bronze medals were also awarded for the highest three scores in each category. Over $14,000 in prize money was awarded to competitors and their sponsoring bakeries and affiliates. The awards ceremony, sponsored by the California Raisin Marketing Board, was held Tuesday, Sept. 28 at the Bellagio Resort and Hotel, 6:30 PM.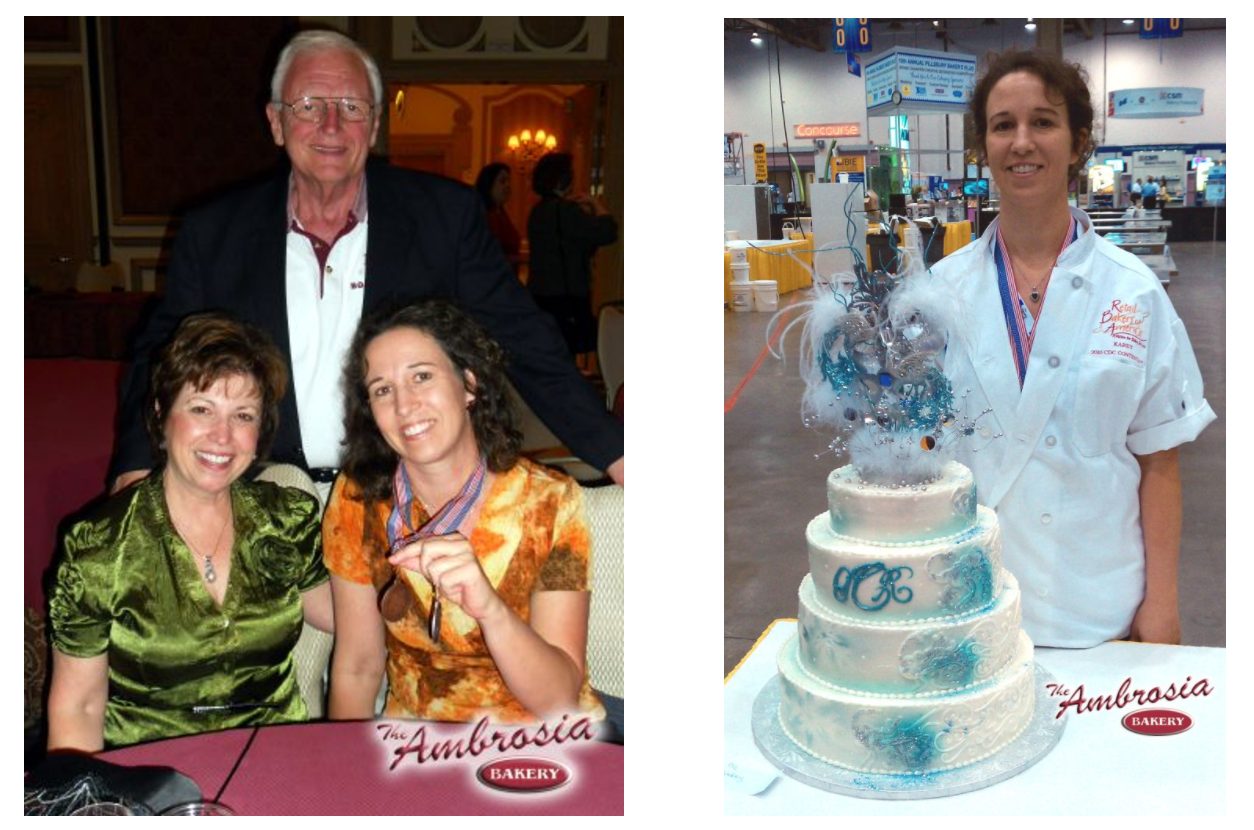 "We are so proud of Karey Barela, CD (Certified Decorator) for winning a Bronze & Silver Medal this year", says Cheryl Sherman, CD and Owner of The Ambrosia Bakery. "We could'nt be prouder of her her as we knew she would do great in the competition"! says, Felix Sherman, Sr. Owner of The Ambrosia Bakery.